India Food Tour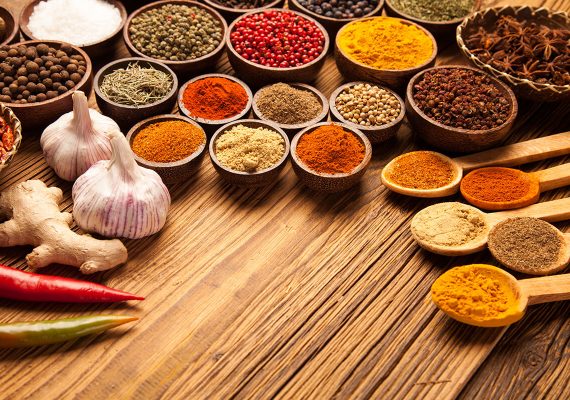 For the past 20 years I have been living in the United States. My yearly trip to India is mainly to my hometown and back. However, when we think of going on a vacation we think of Europe. Lately I've been thinking why not India? India is an amazingly vibrant and diverse country with a rich history that spans thousands of years. Its landscape stretches from the majestic snowcapped Himalayas in the North, to the sand dunes of the Thar Desert in the West and the Backwaters in the South. Visiting India is a cultural feast for the senses.
So, this past winter I decided to take a 10-day street food tour across North India. You might ask why just street food and why just North India? The answer is very simple. In my day-to-day life the Indian food that I miss the most is not gourmet food served in fancy restaurants. I crave samosas, chat, pakoras, gol- gappas that are sold by street vendors. I crave the roadside chai served in small glasses or in clay pots. As to why North India, I hail from the North so it made sense to explore my backyard before venturing into the unknown.
Since I landed in New Delhi, my starting point became Delhi. Chandni Chowk is known as the capital of street food in India. It is part of Old Delhi. For someone who has never visited Chandni Chowk, going there is an experience in itself. Chandni Chowk is a throwback to bygone times. Time seems to have stopped in this bustling market. We decide to take the yellow metro line to avoid fighting traffic in the congested narrow lanes. Be pre-warned this place is not for the faint hearted. If you think you can maneuver narrow congested lanes where the barrage of cars, scooters, cycles and the occasional stray animal be it a dog, a cow or a bull never ends; if your eardrums can deal with the cacophony of horns honking and music blaring on loudspeakers; if you can survive the overwhelming aroma of incense that is lit every morning for the deities and the smell of food that is being fried in open sight along with the stench of garbage that sits rotting at every corner then you're in for a treat!
We head to the Paranthe Wali Gali. In the craziness of nameless streets and jostling pedestrians it is not easy to find this non-descript gali. There are no street signs to guide you. After asking around for directions and losing our way a few times, we find the famed street, which has been selling paranthas for more than a century. Rows of shops selling paranthas line both sides of the street. Most of these shops were established in the late 1800s and are still in business. Once there my biggest decision is now whether I want to eat an aloo paratha ( parantha stuffed with potatoes) or a mooli parathna( parantha stuffed with radishes), gobi parantha( parantha stuffed with cauliflower) or maybe a mixed parantha stuffed with nuts? Believe me you will be spoilt for choice! The paranthas are great, but the hygiene not so much. However, one must not forget that it is street food after all. After the scrumptious brunch we loiter around to explore the area. Chandni Chowk has an amazing array of saree shops, beautiful zari work and silver. It is a no brainer that if you are preparing for a wedding in the family this is the place to go. Believe it or not our loitering makes us hungry again and so we stop at Ghantewala Halwai, which has been in business for over two hundred years. It has been the favorite of many rulers and political leaders of India and I can see why. Their sohan halwa made with pure desi ghee is the best halwa I have eaten. If you are more of a kulfi eater then Giani Di Hatti is the place for you. Haldiram, the famous snack maker, got his start from here.
Chandni Chowk is not just about eating and shopping. There is enough for history buffs here to keep them enthralled. The famous poet Mirza Ghalib's Haveli is located here. The Red Fort, the Jama Masjid, Shish Ganj Gurdawara, Haksar Haveli where the ex-Prime Minister of India Jawaharlal Nehru married Kamla Nehru are some of places worth checking out.
My next destination is Kasauli. Kasuali is a quaint sleepy hill station nestled in the lower ranges of the Himalayas. It is a 60 minutes car drive from my hometown of Chandigarh. If you want to get away from the hustle and bustle of your daily grind Kasauli is the place for you. It boasts of a church from the British Raj and a Mall Road. The Kasauli Club is an exclusive club since the British era and membership to this club is hard to come by. Kasauli is one of the few places that can still boast of pristine, crisp air. It is picturesque and could easily be a hill station from a Rudyard Kipling book. Visiting Kasauli and not eating the Bun Tikki and gulab jamun would be sacrilege. Narinder Sweets in the lower Mall road is the place to go. The Tibetian market on the Mall Road not only sells hand-crafted artifacts but also mouthwatering Momos and the most sumptuous jalebis made fresh by a local halwai as you wait. We then proceed to go on to Dharampur, which is a mere 30 minutes away from Kasauli. Dharampur is well known to most motorists for Gyaani da Dhabba. It's a bustling roadside dhabba, which serves excellent Punjabi food. Going further north towards Shimla we stopped at Dhalli. Dhalli is another small hill town, which can be missed in the blink of an eye. However, if you enjoy eating meat then you must try the mutton or partridge pickle that Dhalli is famous for.
After my sojourn to the mountains my next destination is Amritsar. Amritsar is home to the magnificent Golden Temple. Upon entering the city, you are greeted by traffic congestion, air pollution and chaos. One must be prepared for this holds true for most old cities of India. The Golden Temple is located in the old part of the city. This is the chaotic part of Amritsar. But this is also where you would find the best street food. Of course, like most Sikhs I love to eat langar and I never miss a chance to eat langar at the Golden Temple. The langar mostly comprises of Daal, Sabzi and thick chapaatis. Amritsar is another street foodie's paradise. The best food of Amritsar is found in the narrow galis and bazaars. For the renowned Amritsari kulchas we go to Kesar Ka Dhabba. It is located not too far from the Golden Temple and we enjoy a short rickshaw ride, which whizzes us through the lanes. Again, it is low on hygiene but high on taste. The servings are huge and each stuffed kucha is served with a big dollop of butter, channas, chutney and dahi. After our lunch I decide to buy some goodies to bring back home to the United States. Ampapad, regular pappad, muraba and variyas are some of the specialties of the city. If you want to indulge in pure punjabi food this is the city for you. In the evening we head to Brijwasi Chaat Bhandar on Cooper Road. It's known for its chaat and tikkis. What more could I ask for? A cup of tea perhaps! Right across from Brijwasi Chaat Bhandar is Gianiji's Tea Stall that makes the most amazing cup or shall I say glass of masala chai. For early risers this is the perfect place to get breakfast as it opens at 4 am and serves anything from kachauris to omelette and butter toast.
A trip to Amritsar cannot be completely without experiencing the pre-dawn rituals at the Golden Temple. You experience in awe and reverence the traditional daily ritual of bringing Shri Guru Granth Sahib from the Kotha Sahib at the Akal Takht to Harimandir Sahib every morning in a beautiful Palki adorned with gold, silver, brocades and showered with flowers. The drum beats of the Nigara herald the arrival of Shri Guru Granth Sahib. The recitation of prayers that have been going on since 3am and the procession is an experience that must not be missed. Close to the Golden Temple is the Jallianwala Baag a memorial to pay homage to the hundreds of people who were massacred by the British.
Twenty minutes from Amritsar is the Wagah Border, the border between India and Pakistan. Every evening before sunset the flag lowering ceremony begins with a parade by the soldiers with a lot of pomp and show on both sides. As the sun sets the iron gates are opened up, the flags of both countries are lowered simultaneously. A lot of cheering and enthusiasm follows the event.
My street food trip to North India concluded most satisfactorily. Behind each place I visited there was a story to be learnt a lot. There are still a lot of places to be visited, foods to be tasted and stories to be heard. I cannot wait to plan my next street food trip.
Check out our suggestions for India tours:
July 28, 2016